Everyone loves the Oscars. It's all about the glamour and glitz. Once the awards are given and speeches recited, it's still not time to relax! That's when the after-parties begin!
The after-party looks did not fail to impress this year. The dresses were bold and eye-catching, some with color, some with jewels and embellishments. These were balanced by a general trend of natural or neutral colored makeup and hair. Here are some of our favorites.
Kim Kardashian
It's no surprise that Kim arrived at the after party looking as stunning as ever in her ivory Alexander McQueen gown. The dress was unique and could best be described as high fashion bohemian, with all of the gauzy layers throughout.
To offset the white dress, she wore a dark smokey eye and nude lip–one of her signature looks.
Lana Condor
Lana looked gorgeous in her black  Jenny Packham gown, complete with Gismondi jewels. The gems bring attention to the v neckline and the earrings stand out next to her black hair.
Her makeup was rosy and glowing but still perfected, similar to the looks often donned by Charlotte Tilbury models, especially with the subtle berry lip. We can also see the vintage trend to match lip color to nail color enacted here and it brings the entire look together.
Billie Eilish
Donning one of the most eccentric outfits of the evening, Billie changed into a black Gucci suit, with a sheer bodysuit underneath.
This look definitely speaks to her androgynous style and was a contrast to the array of fitted evening gowns other celebrities wore. Her makeup was done rather naturally with a peachy pink theme but is somewhat hidden by her black shades, the look was completed by black super long nails.
It's definitely an outfit that requires a second take.
Winnie Harlow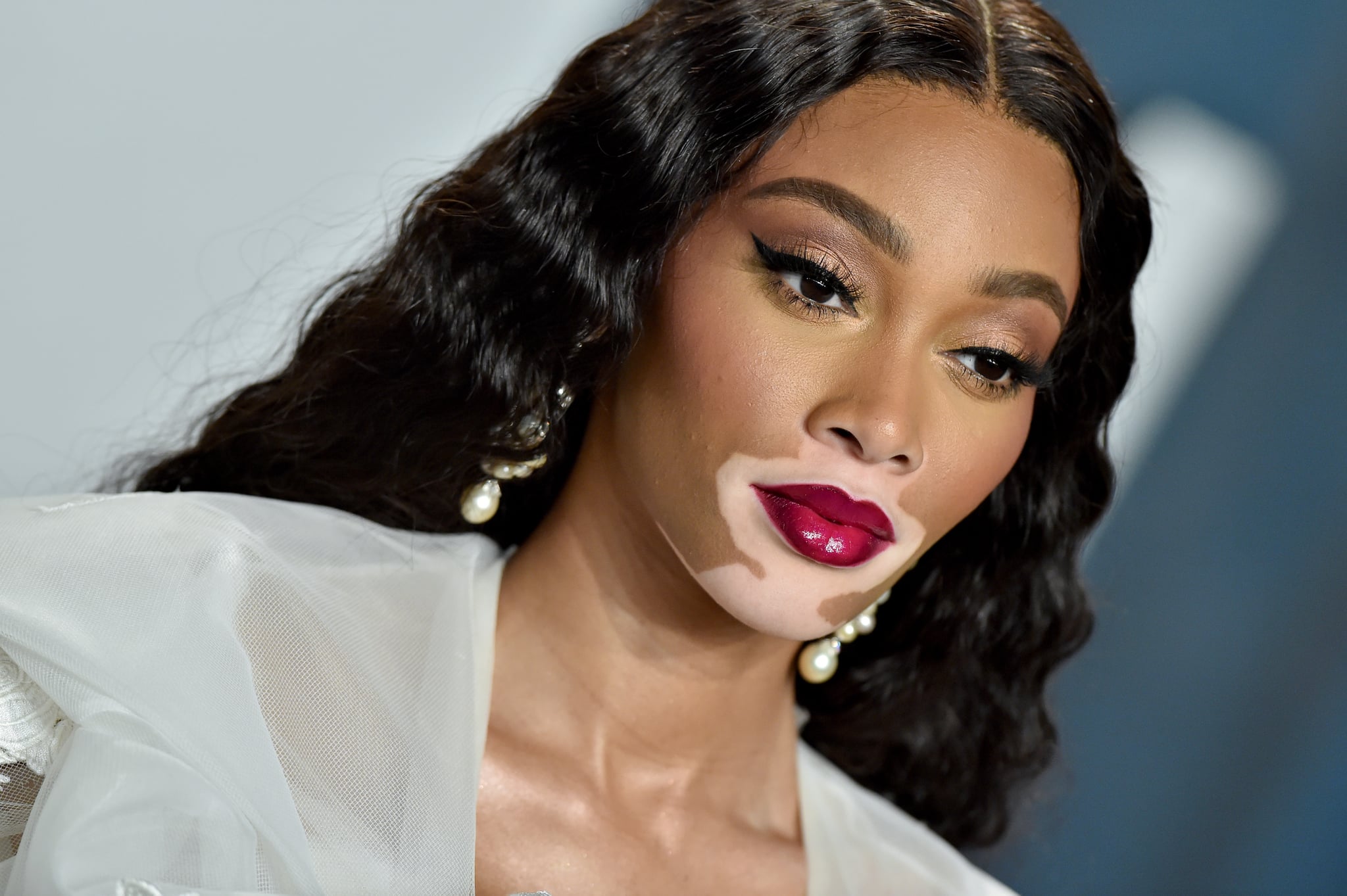 Model Winnie Harlow gave the Vintage evening look update for the Oscars after-party! Designed by Vivienne Westwood, the multi-layered lace gown is undeniably modern but somehow, also gives vibes of the past. Her hair was styled in long finger waves, which also helps to bring out the vintage aspects of the style. Similar to Marilyn Monroe, she paired her dress with red lipstick, a classic look that can never go wrong.
Cynthia Erivo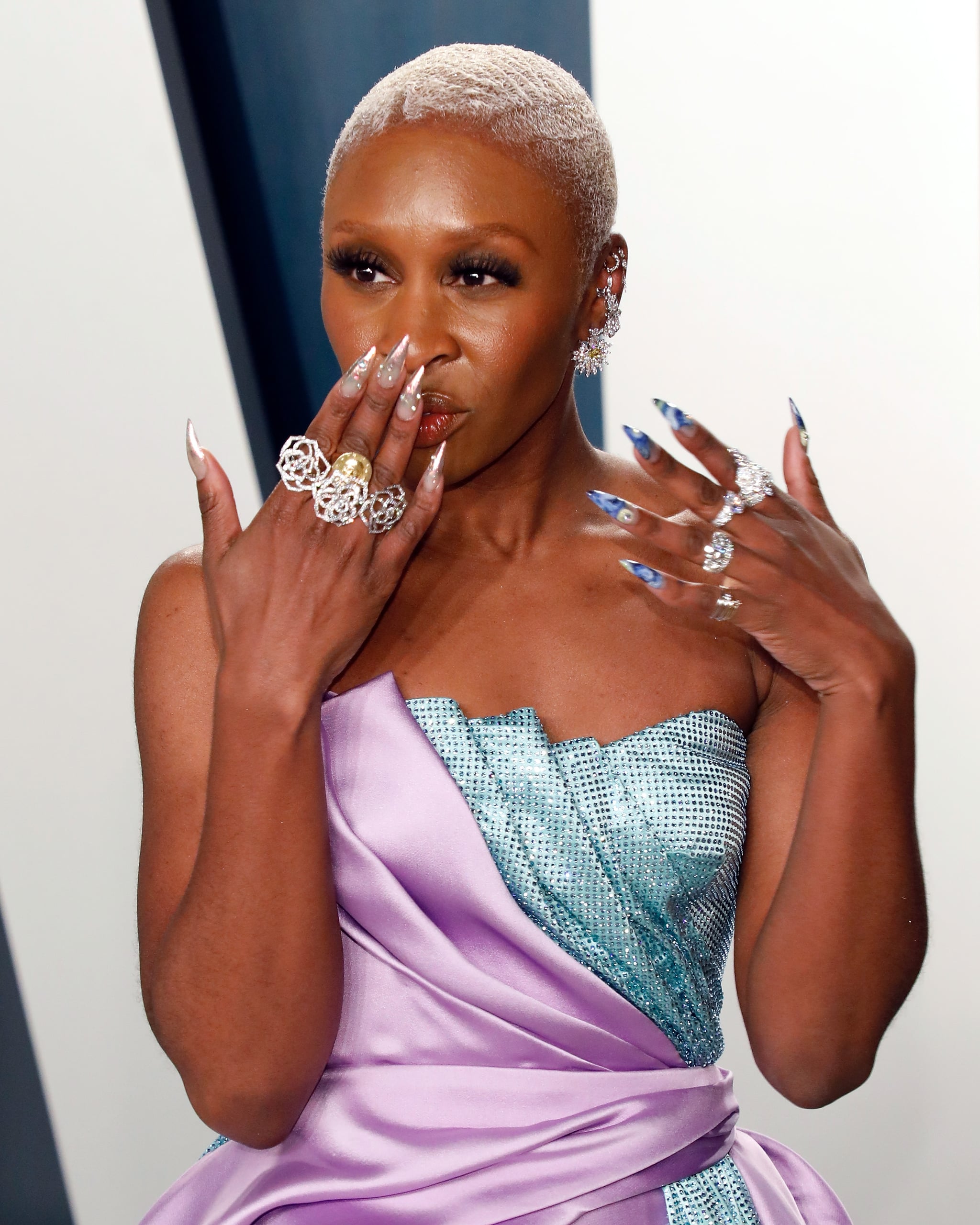 Give us a pop of color! Cynthia Erivo wore a fun Atelier Versace gown in lavender and aqua. The dress definitely fits her personality as you can see her spunky excitement in all of the photos. Instead of matching her makeup to the mermaid-like gown, she opted for a black smokey eye. This was an interesting decision, albeit one that worked in her favor. It gave the look a modern, adult feel, while still allowing the colors to shine.
Finding your way in Makeup Influencing
We discussed a few weeks ago the top makeup artists of 2019 and trying to follow in their footsteps is one way to get that done!
We're talking the likes of Mario Dedivanovic, Lisa Eldridge, Patrick Ta (featured in this articles) and Priscilla Ono.
But if you want to go that one step further, Multimedia Makeup Academy caters to the artist looking to influence the world! Check out our landing page that'll help you see where you belong to start your makeup career.
Trust us! We have 10 Years of experience!
{{cta('ba2d97ac-353b-43da-b530-7e85938f4027')}}